Sep 13, 2022 10:40 AM Central
Tabitha King
African-American moms, African-American women, agitation, Anxiety, anxiety disorders, ashamed, awareness, becoming healthy and whole, black mental awareness, brain health, breakthrough, childhood abandonment, chronic illness, emotional health, healing negative emotions, Satan you have been served!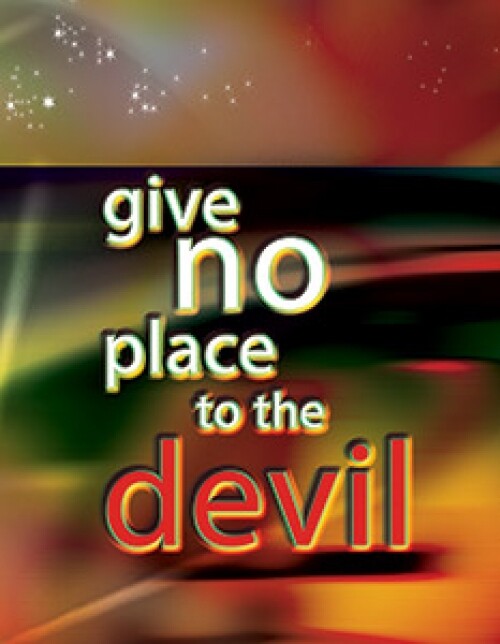 "The thief comes only to steal and kill and destroy. I came that they may have life and have it abundantly."
Imagine a thief who has broken into your house and is now claiming rights he doesn't have. The intruder helps himself to the contents of your fridge and then sits on your sofa with his feet up, eating your food and drinking your best wine. He flicks through the channels on your TV and throws the rubbish on the floor. He's not just behaving as if he owns the place, but as if no one owned the place. What arrogance!
We would, rightly, feel outraged at such behavior if we were the injured party. We would, with some urgency, seek to have such a person served with a legal notice of eviction; to have them removed from where they do not belong and to have them stopped from behaving in a way they have no right to behave, with things they have no right to use.
Such a dynamic exists in the world we live in. The Bible says in
Psalm 24:1
, "The earth is the Lord's and the fullness thereof." This fundamental principle is re-stated again in the New Testament in
1 Corinthians 10:26
. Yet the Bible also states that something has been stolen, something has been taken by the enemy (the devil and his forces of evil). It is like the earth is a house the Lord owns and it has been broken into and the devil is now exercising settler's rights.
The whole world lies in the power of the evil one
. –
1 John 5:19
…
and they may come to their senses and escape from the snare of the devil, after being captured by him to do his will
. –
2 Timothy 2:26
In their case the god of this world has blinded the minds of the unbelievers, to keep them from seeing the light of the gospel of the glory of Christ, who is the image of God.
–
2 Corinthians 4:4
:
All of the above verses use different images to convey theft, destruction, ruinous deception of people, and misuse of things belonging to the Lord. It is as though the devil has a residency in places and amongst people that are not rightfully where he should be exercising any authority. There is no doubt from the scriptures that the devil and his demonic forces are exercising significant control over this world and the people in it.
Ephesians 2:2
says we once walked in sin, "following the course of this world, following the prince of the power of the air, the spirit that is now at work in the sons of disobedience."
We should feel outraged at this intruder who with his accomplices in evil has taken residency in the Lord's property. This outrage should lead us to action. Let's look at our hearts, for instance. Are you living able to enjoy your life every day? Are you living with peace of mind and able to live without stress and pain?

Prayer engages with the process of taking back and reclaiming for the Lord what is rightfully His. Corporate prayer is like serving a legally enforceable "notice to vacate" or "quit". The Bible is an authoritative document that has legal standing over such affairs. Whenever one of God's promises or principles is stated in prayer it is like serving a weighty document of eviction.
When someone arrives at a house with intruders, it is not the force of the person's voice, personality, or bodily strength that ultimately brings about compliance. It is rather the fact that however nervously and sheepishly they deliver it, a legally binding eviction notice has been served. No one and nothing can ultimately withstand such legal notice. Why? Because a higher authority stands behind the notice of eviction so the trespassers have to go. It is written.
If you have dealt with any depression, pain, suicidal thoughts, abuse, trauma, or anything that has kept you feeling fear, worry, and doubt, and felt like the issues of the world were trying to choke you to the ground, Sis, it's time to serve the devil notice!!!!
When you have dealt with emotional trauma, it keeps your brain in a state of traumatic stress, therefore causing you not to function in complete wholeness. However, the brain can indeed heal itself through the process of neuroplasticity. Don't stay stuck, my Sister!

No more timidity! Rise up, and take your bold walk with Jesus! Sis, I have provided a Sister Circle for us to walk together in the community so we can pray and learn together as God has so many ways to help you learn to do His will and come away from the oppression in your life. Join me in my
Facebook community
as I teach you how to walk in the Spirit and restore your heart to Jesus!
Schedule your
Healing Activation Call
today to get you moving in your healing as you move away from chronic illness toward a lifetime of wellness. All you need is 30 minutes of your time to see if we are a good fit to work together on your journey to being made whole.