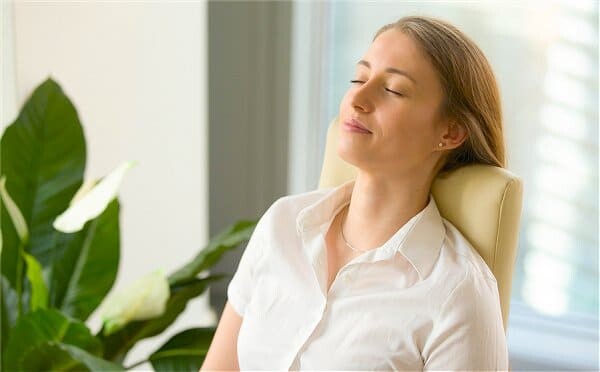 This post may contain affiliate links. If you purchase items through my affiliate links, I receive a small commission but your price doesn't change.

Have you ever overworked yourself and then wondered why you were feeling so badly? I recently went to the gym and worked out and realized I had overdone it. I was doing strengthening exercises to work on my abs and chest. Because I am heavy In the chest area, I felt like I could do a little more work in that area. Boy was I wrong! I had done 2 reps of 10 at 45 pounds of weight for everything else, but this one, in particular, I did 3 reps on the chest press. I felt fine when I finished, but during my son's birthday dinner, I started to feel really bad in my chest. I felt like I was having a heart attack. I could barely breathe and I was gasping for air about to have a panic attack.
Well, I knew in my heart the need to take things slow and not to overwhelm myself trying to do things too quickly, but my head said to go with it. You're feeling fine. Keep pushing yourself. Remember this: take time and be patient with yourself as you go through the healing process. Otherwise, you will end up in a lot of pain and misery as I was.
Well, I ended up going to the hospital because my breathing was becoming unbearable and I didn't know what to do next. But, before I went, I had prayed and asked God for the direction to go In. I took a nap, and when I woke up, I knew I needed to get answers from a doctor. When they wanted to give me morphine for my pain, I knew I was going a different route this time around. I no longer receive the information that has more side effects for my body rather than getting to healing results.
Because I went to the hospital, I was more aware of my issues and found that my heart was doing well, and I am doing well without the heart medication they had put me on. So, when the doctors decided to prescribe Morphine for my pain, I said "Oh no. No thank you." I knew God had moved in me because there used to be a time when I would accept everything people told me. Now, I know I need to be an advocate for my own health as I seek God for His wisdom and Insight.
I found that cherries and cherry tart juice are really good for muscle relaxation. Cherries are rich in antioxidants and anti-inflammatory compounds. A 2018 review found that cherries reduce pain and muscle damage resulting from exercise. I used my tart cherry juice right away, and it can be purchased online.

Blueberries are also an excellent source of antioxidants and polyphenols, which have anti-inflammatory effects. A small study found that blueberry supplementation may improve exercise perf and decrease inflammatory markers. Reducing inflammation can help the muscles relax and recover after exercise.
Magnesium Is essential for proper muscle function and acts to relieve tight, sore, and cramped muscles. It controls muscle contraction and acts as a muscle relaxant.
Which magnesium is best for muscle relaxation?
Magnesium Glycinate has greater absorption than other Magnesium such as citrate, malate, and oxide. Chronic migraines and headaches can be a sign of Magnesium deficiency. Magnesium Glycinate taken before and after exercise may help relieve sore muscles.
Also, a great topical muscle relaxer is PanAway essential oil and Peppermint oil. I used them to relieve the pain, and I tell you I feel soooo much better! PanAway is a must-have especially when soothing muscles after exercise. Another great supplement is Sulfurzyme. It has helped me tremendously on my journey to becoming healthy and whole. It
supports overall wellness by bolstering your joints, aiding your immune system, and supporting normal metabolic function, circulation, and bone, hair, and skin health.
I hope this Information helps you on your journey. I have a community where I share more information like this. It is a faith-based community for women who deal with chronic pain and chronic illness seeking to become healthy and whole. If you are interested, feel free to click here. If you know anyone in need of help in this area, please direct them to the group.
I would love to be able to serve you on a deeper level to help you move toward the healing you are looking for so you can have a lifetime of wellness. If this is you, go ahead and schedule an Introductory Call so we can introduce ourselves to see how I can be of service to you.
Also, feel free to get my Healing E-Motions Journal so you can begin writing down your feelings in those moments where triggers rise. This will help you begin to manage and control your feelings on a greater level.