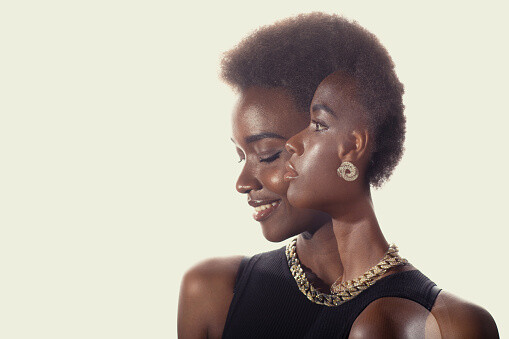 Good emotional health starts with being aware of your thoughts, feelings, and behaviors. Learning healthy ways to cope with stress and problems is a normal part of life. Feeling good about yourself and having healthy relationships is important.
Many things that happen in your life can disrupt your emotional health. These can lead to strong feelings of sadness, stress, or anxiety. Even good or wanted changes can be as stressful as unwanted changes.
Your body responds to the way you think, feel, and act. This is one type of "mind/body connection." When you are stressed, anxious, or upset, your body reacts physically. For example, you might develop high blood pressure or a stomach ulcer after a particularly stressful event, such as the death of a loved one.
There are ways to improve your emotional health. First, recognize your emotions and understand why you are having them. Sorting out the causes of sadness, stress, and anxiety in your life can help you manage your emotional health.
As an African American female who preaches and teaches, I know that there are many barriers to seek treatment, and I also know that many times people feel the only way to see results is in the "church building" for what ails you. However, many do not know how to fully experience the "peace that surpasses all understanding." Some are preaching peace, but how do you have peace without acknowledging the ugly truths from your past? Mental health is just as important as physical health because all parts work together, and if you leave out one, then you are ignoring what is necessary for your healing. Physical symptoms cannot be completely mended until you deal with the underlying mental health need.
As a Chronic Illness Coach, I specialize in helping African American women get to the root cause of the issues behind generational traumas and cycles that carry on to other generations. My goal is to help break the chains so that your children, and children's children can be free from the chronic pain and dis-ease in this life. You are an Overcomer, and you have the power within to heal physically, mentally, emotionally, and spiritually.
Join me for the next six months to begin the process of moving towards healing within so you can be made whole. Schedule your
Healing Activation Call
today so you can begin to heal and be made whole.
Know this, God does not look at our physical appearance as we see in 1 Samuel 16:7, "For the Lord does not see as man sees; for man looks at the outward appearance, but the Lord looks at the heart." My goal is to help you take care of your heart in the next six months so that what the Lord sees is the new heart that He is looking for. When receiving a heart like God's, it is an AMAZING transformation, and I desire to help you get there! I am experiencing it, and not just talking about it. I know for myself what it's all about.
Chronic illness is NOT our portion, so we must be willing to deal with the old stuff from our pasts to be made new. Sis, join me so you can be made whole today! Join my free community where I continue to give tips from a biblical and holistic perspective as you seek God first for His wisdom and judgment for your transformation!